Episode 40 – Car Trucks, Right to Fix and Herzog Speaks
Welcome to the auto podcast that can appreciate a well-run amateur sporting organization.  That's some love aimed directly at the Champaign County Sports Car Club.  We had hopes of getting with Dean Plumadore for Episode 40, but it didn't work out for this time.  Nevertheless, we'll be sure to wrangle Dean for a future show to hear all of the latest escapades. Meanwhile, you're stuck with the two regulars. Enjoy!
This show is extra long to make up for the delay!
Thanks again to our Sponsors

Patreon
A big thanks and kudos to those of you who support the show on Patreon.  It means the world to us to have your support!  We are glad to share our amazing pre-shows with you!
Feedback
Listener Mike says we need to "figure out a way to do remote interviews!"  We hear you, Mike. COVID is making that request a necessity!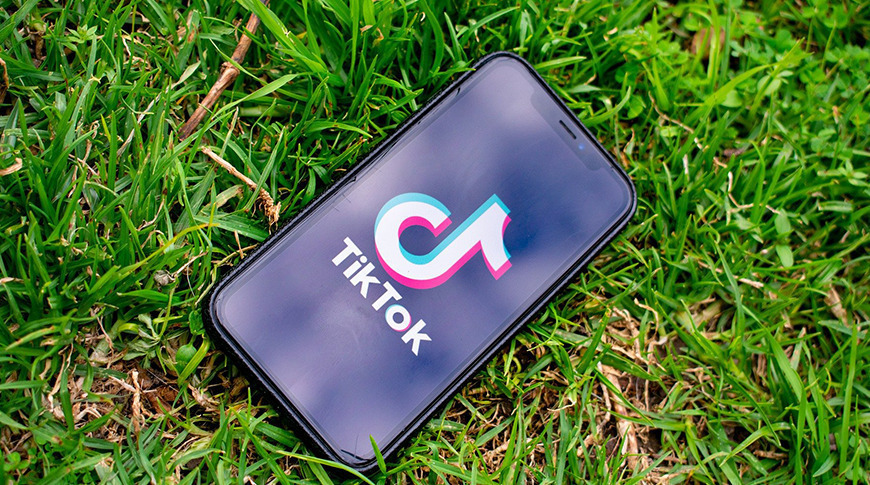 Eric's TikTok handle is Planetstahl.  Daryl does not have a TikTok because he is an adult.
Projects
Eric
That damn '90 Supra. A new clutch master cylinder here, a coolant leak there. It's starting to need a few things, but they'll wait until Spring.  

Race Day with the GR Supra. 

Beat the child, lost to an Audi Sedan by .5 seconds. Dean says I need training!  Kevin Berba sent me a link to youtube videos from the 1970's.
Daryl
Upholstery videos on YouTube have been in heavy rotation in preparation for what's next on the '58 Plymouth. Mrs. Scott is not so sure she wants anything to do with it, so it will likely be farmed out. 
Race. Daily.
Kill.
In this episode, Eric pulled out all the stops. After reminiscing about the short-lived popularity of the car-based pickup here in the United States, he wrangled up all of the options to create our first-ever 4-way deathmatch on Race Daily Kill.
While popular in Australia for many years as "utes" or utility vehicles, the wagon-based trucks briefly sold stateside and were often used by businesses for commercial delivery vehicles. Folks in the skilled trades used them for work trucks, even if they weren't trucks. They were also popular among the mulleted folks who enjoyed rocking out to Molly Hatchet and jumping railroad tracks.
We start with the granddaddy of them all, the Ford Ranchero (introduced in 1957), then the Chevy El Camino (introduced in 1959), and then their much later pint-sized competitors the Subaru Brat (introduced in 1978) and Dodge Rampage (introduced in 1982).
Vehicle Lineup
| | | | |
| --- | --- | --- | --- |
| 1979 Ford Ranchero | 5.8 liter V-8/ 3-speed Automatic | 151 horsepower / RWD | MSRP: $5,866 |
| 1979 Chevrolet El Camino | 3.3 liter V-6/3-speed Automatic | 93 horsepower / RWD | MSRP: $5,377 |
| 1981 Subaru BRAT | 1.6 liter flat 4 / 4-speed manual | 68 horsepower / 4WD | MSRP: $6,739 |
| 1982 Dodge Rampage | 2.2 liter 4 cylinder / 5 speed manual | 84 horsepower /FWD | MSRP: $5, 500 |
Here are our picks for this killer lineup.
Eric
Race the El Camino. Daily the Ranchero. Kill the Subaru & Rampage.
Daryl
Race the Subaru Brat. Daily the El Camino. Kill the Ranchero & Rampage.
Headlines
International News
Honda Looks to New Civic to Help Keep Its Edge in Smaller Sedan Market
Honda Motor Co. is trying to reinvigorate sales of one of its most recognizable nameplates, the Civic, as Americans' interest in sedan cars wanes. The Japanese automaker on Tuesday night, via the Twitch streaming platform, gave buyers a first look at the next-generation Civic, a model that accounts for roughly one-quarter of Honda's U.S. sales and that executives said is critical to attracting younger and more price-sensitive buyers to the brand. The company's U.S. sales have slipped in recent years as car shoppers have flocked to bigger and pricier vehicles, moving away from the economical small cars like the Civic that helped turn Honda into a household name.  Source: The Wall Street Journal
National News
EV-Wary Dealers Offered Upward of $500,000 to Drop Cadillac
Cadillac dealers who don't see a place for themselves in the luxury brand's all-electric future can walk away with more than half a million dollars instead. General Motors last week showed the breadth of its commitment to electric vehicles as the future of Cadillac and its other brands, boosting its EV and autonomy budget by 35 percent through 2025. Cadillac's first full EV, the Lyriq, will launch in early 2022, nine months sooner than initially planned, and the brand expects to be selling only EVs by 2030, as long as GM feels the market is ready. Some dealers, on the other hand, aren't ready to make that shift — or to spend at least $200,000 on the chargers, tooling and training that GM is requiring. They have until Nov. 30 to decide whether they'd rather just get out instead.   Source: Automotive News
Alliance Calls Mass. 'Right to Repair' Law Unconstitutional in Lawsuit
The Alliance for Automotive Innovation on Friday filed a federal lawsuit over a recently enacted ballot measure in Massachusetts that updates an existing state law, expanding access to data related to vehicle maintenance and repair. Starting with the 2022 model year, the updated "right to repair" law requires makers of vehicles sold in Massachusetts to equip vehicles that use telematics systems — which collect and wirelessly transmit mechanical data to a remote server — with a standardized, open-access data platform.
It also gives vehicle owners and independent repair shops access to real-time information from the telematics such as crash notifications, remote diagnostics and navigation. The law is scheduled to take effect Dec. 3. The alliance said automakers, which can begin selling 2022 model-year vehicles as early as Jan. 2, 2021, could face "impossible compliance obstacles."   Source: Automotive News
Alliance Supports Calif. Incentive for New EVs
The Alliance for Automotive Innovation on Tuesday applauded a new incentive plan for EVs in California. The collaboration between the California Air Resources Board and the state's electric utilities offers consumers up to $1,500 up front for the purchase or lease of eligible new battery-electric or plug-in hybrid vehicles from a participating auto retailer. The California Clean Fuel Reward program launched Tuesday and will help support Gov. Gavin Newsom's ambitious move to stop the sale of new passenger cars and trucks with internal combustion engines by 2035. The plan aims to transition California away from fossil fuels and reduce greenhouse gas emissions, the state's air regulators said.   Source: Automotive News
Local News
Rivian Sells out… Of R1T's that is
Rivian confirmed that it has already sold out the reservation slots for the first version of its electric pickup truck.  All without even giving the wider public access to the configurator.

Last week, Rivian unveiled its final pricing and configurations for the first version of the R1T and R1S.

The startup then opened up its configurator for people who have placed reservations with a $1,000 deposit on its vehicles over the last 2 years.

Despite this limitation, they have managed to sell out the 'Launch Edition' of their new electric vehicles within a week.
Source: Electrek
Our Take:  Is this the new business model of the future?  Amazon did it for years by losing money upfront until they conquered the whole market on EVERYTHING. Maybe if you can find enough folks willing to prepay for an electric truck, you can make a company that sells EV trucks?  Watch and learn Atlas and Nikola.
Moment of Musk
Werner vs. Elon
Our favorite dry German documentary director had some words for Elon and Space X this past week while thinking about humankinds inevitable expansion to the red planet.
https://www.businessinsider.com/elon-musk-mars-city-werner-herzog-mistake-obscenity-2020-11
"I think Elon Musk stylizes himself as some sort of a technological visionary," Werner Herzog told Inverse. "Because he has to sell his electric cars. Wonderful that he does that. He has to sell his reusable rockets. Wonderful that he's doing it."
But, he added, "I disagree with him when he postulates and preaches about colonizing Mars."
Humans should "not be like the locusts," Herzog said, but instead should "look to keep our planet inhabitable."
Still, Herzog said he would "love to go [to Mars] with a camera with scientists."
Eric's Take: Is Business Insider even a business publication?  As I write this they have a whole section blogging on the best black Friday deals … LIVE!
Grinding the Gears
Daryl
The 'collector' car market is getting weird now. Super weird. Values are all over the place, and utilitarian cars that happen to be old are now being considered 'collectors' while actual collectible cars are undervalued. Meanwhile, look at the values of the old Jeep Grand Waggoneers, Squarebody pickups, old GM B-body wagons and even RamChargers. They're everywhere in ads these days and people can't get enough. I blame hipsters and marketing firms who use old station wagons and anything from our Gen-X childhood to sell us stuff. 
Examples

We should be happy about this phenomenon, since we love strange cars and survivor types, but we're not. We worry that values will continue to slide on the cool stuff, while the quirky oddball survivors will get even more ridiculously bought and sold. 
Bottom Line: Hipsters, please save some of the old cheap weird stuff for us! 
Eric
What is up with Bogus Facebook Marketplace sellers?
I thought it was harder to get a spam account on Facebook than Craigslist?  I guess those days, like commercial-free YouTube, are gone.  I have recently been bombarded by super-cheap used Toyota trucks and Airstream campers for the past month.  When you click the link to the "dealer" selling them in the Peoria area, you get a weirdly-named store, then the same item repeated over and over.   
Here is a classic example: A $1000 RAV4 pops up for sale in Pekin from an account titled "RAV4 SUV Dealership."  See the pic…  RAV4Dealer is a new dealership in Peoria… Selling… RAV4s!  Well… Only one RAV4.  But they have a dealer page!
I ditched Craigslist because of its propensity for fake ads. Now it appears that Facebook has succumbed to the same creeps with too much time on their hands!
Zuk… If you can verify fake news articles about a scandalous presidential candidates first cousin's watermelon seed spitting contest, how can you not see that "AIRSTREAM4U" with a $1200.00 mint condition Bambi trailer is not worth "flagging" for questionable validity?  Daryl and I can sit in a room looking at marketplace ads all day if thats what it takes!
Cars of the WEAK
Eric and Daryl love to cruise the cyber lots and kick the virtual tires… to the point that we can almost imagine a full ownership experience with our newly purchased (in our mind) auto, motorcycle or whatever.  It's not until we show the item to our wives that we get that kick in the head of reality that shuts down the whole purchasing process!
We can share with you though, and you won't judge us…  Will you?
---
Eric
1973 Triumph STAG for sale on Car Gurus 
Dealer's Price:$24,999 Location: Nashville, TN
Mileage:42,333 miles  Transmission: Manual
I fell in love with this guy when I first glanced at those 4 round headlights…  beautiful.  
I already imagined owning this car and breaking it out on the summer weekends for a stroll up 116 along the river road.  T-Tops and chrome. Lovely!
Then I googled the car… and look at that… A V-8!  Then I accidentally hit the link for searching the Triumph V8.  Immediately, 3 articles "right off the bat" saying this engine was the worst thing Triumph ever built!
And just like that…  I went from buying a car as a virtual summer driver to parking it in the virtual museum,  only to be driven to virtual events in my mind (when it wasn't being virtually repaired).  Ahhh, the virtual car collector blues!
---
Daryl
1991 BMW 325 iX Coupe on Nitro Auto Deals
Price: $10,500
Mileage: Unknown
Made from 1986 to 1991, and sold here in the states from 88-91, the 325 iX is probably my favorite E30 because it's all-wheel-drive, it's over-engineered and even better… it has factory fender flares!
Capable in most of the bad weather, one of these with a 5 speed and a good set of snow tires should get you anywhere you need to go. This baby is finished in Alpine White (like my favorite Nestle candy bar) and has the great basketweave rims. I'd swap them for BBS's and call it a day. A perfect winter beater with a heater!
Thanks for listening!
Podcast: Play in new window | Download
Subscribe: Google Podcasts | Spotify | Stitcher | RSS